Use a non-ammonia-ted glass or whiteboard cleaner to clean the whiteboards.
Wipe in small, circular motions from left to right until the whole surface has been cleaned.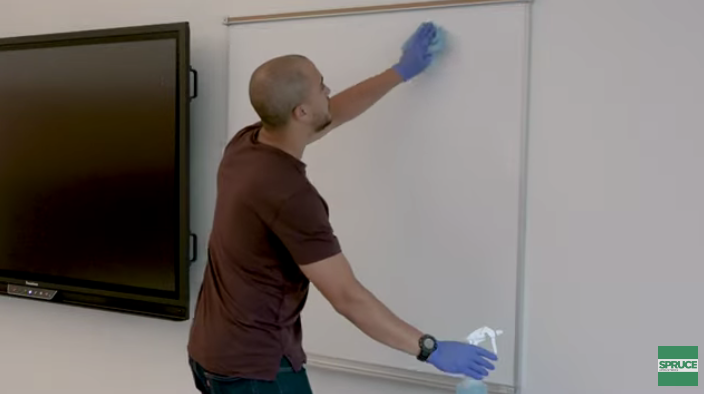 Next, use your glass cleaner to clean your windows using the same process.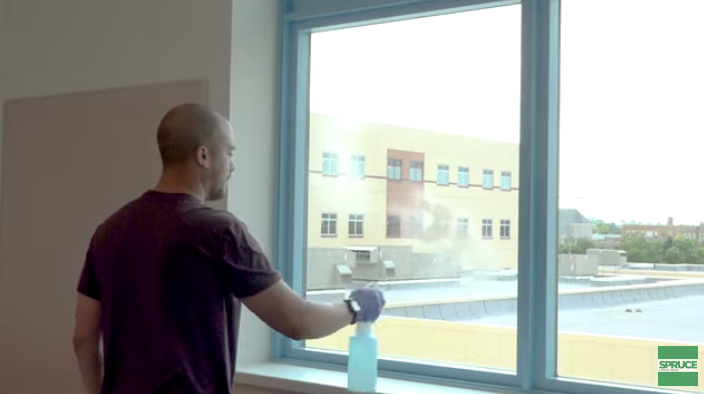 If applicable, check any dispensers in the room and refill as needed.