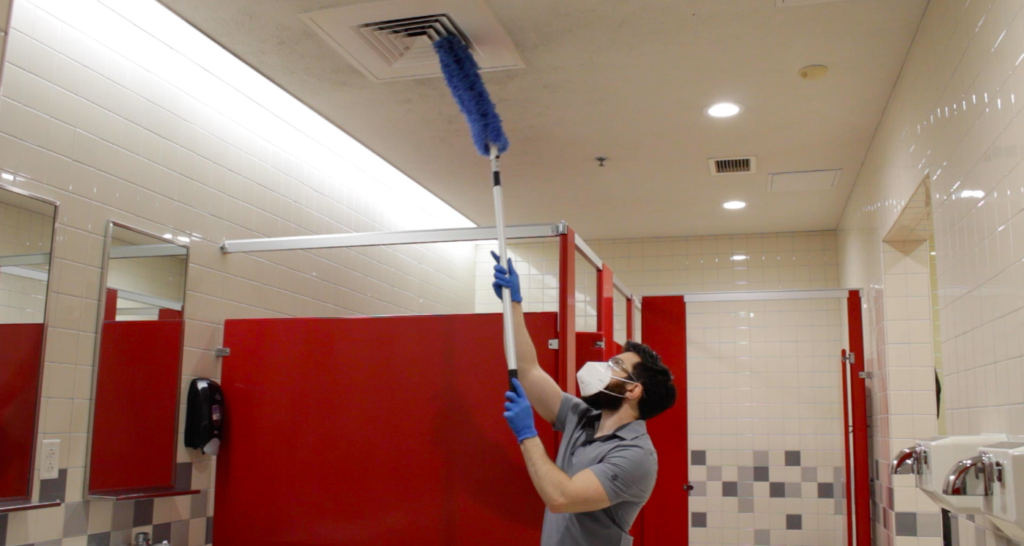 Mirrors
Apply a liberal amount of glass cleaner to a clean microfiber wipe. Wipe from top to bottom of the mirror in overlapping strokes. Be sure to double check for smudges.
Fixtures
Stainless steel cleaner should be applied directly to a microfiber wipe. Fixtures include grab bars, stainless steel C-fold inserts, and stainless steel dispensers.
Lights
Use a duster with a long handle to gently wipe down overhead lights and HVAC vents.